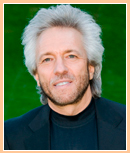 Gregg Braden is a New York Times best selling author and internationally renowned as a pioneer in bridging science and spirituality.
Following a successful career as a Computer Geologist for Phillips Petroleum during the 1970s energy crisis, Gregg worked as a Senior Computer Systems Designer with Martin Marietta during the last years of the Cold War.
In 1991 Gregg became The First Technical Operations Manager for Cisco Systems, where he led the development of the global support team assuring the reliability of the internet in its early days.
He is the New York Times best-selling author of Fractal Time, The God Code and The Divine Matrix and as seen on the History Channel, the Discovery Channel, the SyFy Channel, and NBC. His latest book is Deep Truth .
Visit: www.greggbraden.net
Facebook: www.facebook.com/GreggBraden